How to Prepare Your Home for Fall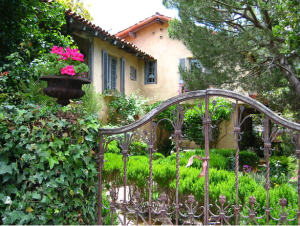 Now that the summer is quickly fleeting, and the cooler temperatures of autumn are just around the corner, the perfect time to get your home ready for the fall is right now! You'll want to do some things before the coldest weather arrives with the winter, which means that the fall is the best time to do some preventive maintenance to ensure that you stay warm, comfortable, and safe all through the chilly months ahead.
Check your heating system! Do NOT wait until the middle of winter, when your system has broken down, before you call A-1 Guaranteed to look at your furnace. As part of checking your heating system, you'll want to have us come out and perform an annual inspection and tune up, and you'll want to dust vents in your home and clean or replace the air filters. Make sure no vents are blocked by furniture, rugs, or the like.
Clean your fireplace and chimney. It's fairly easy to clean out the unused wood and ashes from fireplaces yourself, but do not attempt to clean your chimney unless you are a professional! You'll want to hire a pro for this job to ensure that proper ventilation is being attained in order to lessen your risk of carbon monoxide build-up in your home.
Clear gutters, faucets, and outdoor hoses. Remove leaves and debris from drain pipes and gutters, and remember to drain the outdoor faucets as well; disconnect hoses from the faucets as well to prevent water from freezing within them.
Be sure to wrap and seal your outdoor air conditioning units for the winter, and do this before the coldest weather arrives. If you have window units, be sure to unplug them and take them down. Clean the units off before covering or storing your units.
Check your home for drafts, and reduce your heating bills this fall by installing either new windows, replacing seals around doors, and/or putting up weather stripping and additional insulation, if needed. In addition, if you have removable screens, the early fall is a great time to clean and store them, replacing them with storm windows.
Don't forget to pay some attention to your water heater! Once each fall, you should drain the water heater and remove any residue and/or debris that may have settled at the bottom of the tank. This will keep your heater running as smoothly as possible all through the winter.
For more help on how you can prepare your home for the cooler weather ahead, contact A-1 Guaranteed! We proudly serve Solano, Napa, and Contra Costa counties, as well as all surrounding areas. Contact us today for all your needs, including heating & cooling, windows, tankless water heaters and insulation.