Meet the team at A-1 Guaranteed Heating & Air. We have been providing HVAC installation and heating and air conditioning repair in the bay area for over 20 years and have become one of the best because of our dedicated and hardworking team of heating and air conditioning professionals. We're all pleased to meet you.
KRISSY & RICHARD HITESHEW


Richard began A-1 Guaranteed Heating & Air, Inc. with his wife Krissy in 1996. His career in the HVAC trade began when he was 16 years old and got a job with his brothers at the same company they were at. He began as a shop boy in the warehouse. He also held other positions such as Service, Install and now owner. Krissy began her career in the HVAC when the business began. Having absolutely no previous experience in the field has provided an opportunity to learn something new every day. Prior to A-1 Guaranteed, she was an Admin Assistant, Billing Clerk and a Bookkeeper which has helped in the daily operation of the business. Richard and Krissy met while they were teenagers and have been happily married since 1989. When they began the business, they lived in a small 2 bedroom house and were pregnant with their 3rd child. They started in their garage. The company phone number was actually their home number that they used for the business and eventually had to get a personal number to keep the two separate. They have 4 children together, 3 of which are also in the business. A-1 Guaranteed became incorporated in April 2004.
DAVE AVELS

Dave has been in the HVAC trade for over 34 years. After serving in the Air Force, he enrolled in HVAC trade school. He has been involved in almost every aspect of the HVAC trade, working in Install and Service Departments. He was a foreman for a large residential company and owned his own HVAC company for 10 years before becoming a Territory Manager for Trane. Dave is married with 2 kids and loves spending time with his four grandchildren.
Dave is the Sales Manager and oversees the installations of Residential and Commercial Customers. He enjoys being in the HVAC trade because he is learning something new every day.
JASON DAVIS

Jason began working with us in August of 2014 but is not new to this business! He started in the HVAC/R business over 23 years ago, 17 of these years were spent as an installer of residential, light commercial, commercial, restaurant/refrigeration, and experimental, HVAC/R equipment. Holding multiple positions has made him extremely knowledge in all aspects of his job. He has ran service calls, been a lead, field supervisor, and has also been responsible for the design and engineering of many of those jobs. Jason has been through Service Tech school, graduating and received his certification as a Service Technician. He holds multiple certifications including R410A, Universal EPA, Mobile Refrigeration certifications and is certified as a Heat Exchanger Expert by Heat Exchanger Experts. He has also received Nate Certifications in Heat Pump & Air Conditioning for Service and for Install.
Jason has been married for over 22 years and has 4 children. He enjoys anything to do with International harvester, Scout 80's, Baby Scouts and has even restored old cub cadet garden tractors. He enjoys anything outdoors as long as it's with his family. Recently Jason had been promoted to our Service Manager and is already making changes that will benefit the customers as well as the company in positive ways.
KASEY SANDERS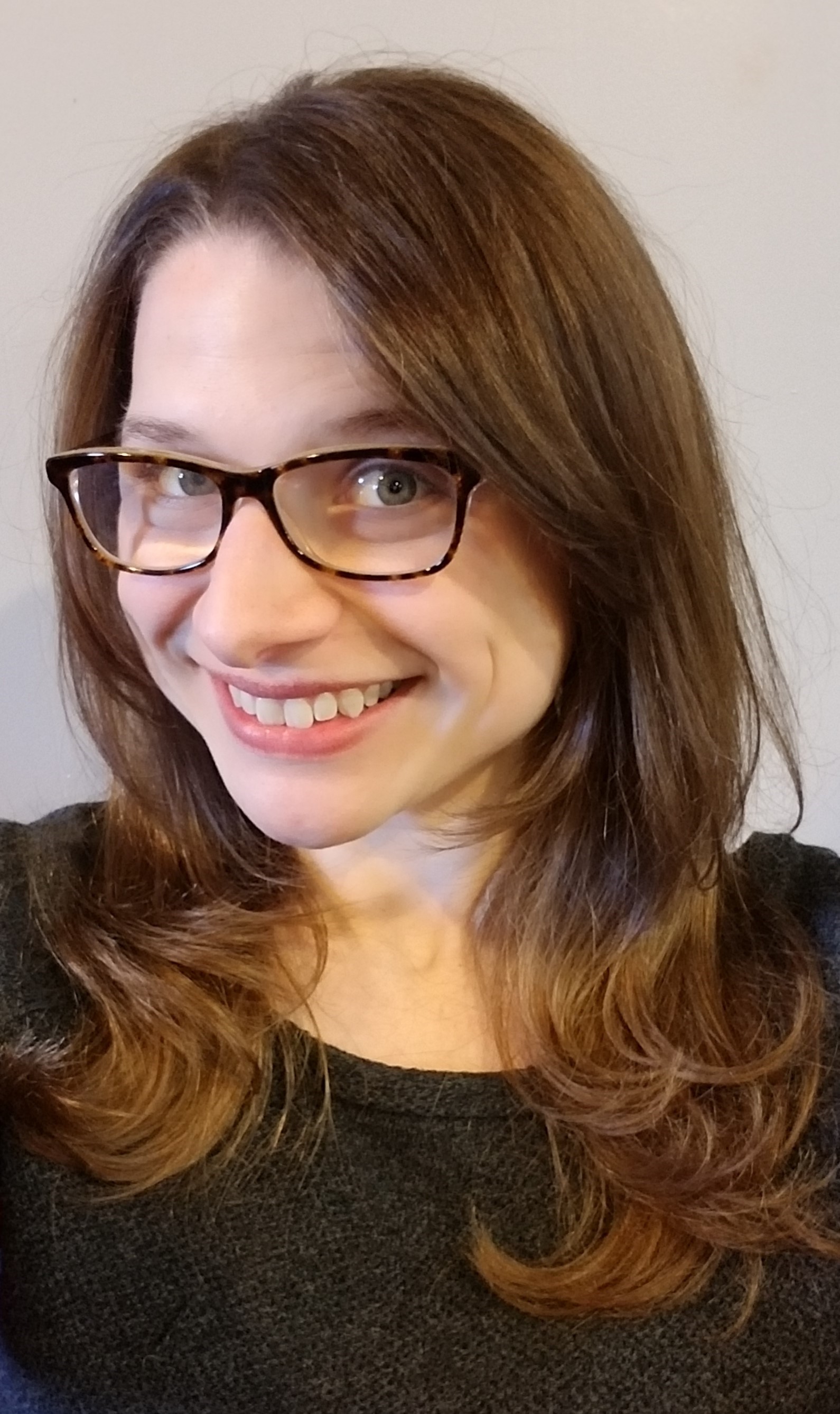 Kasey has grown up in the family business since she was 5 years old. She was the inspiration for A-1 Guaranteed when her dad had to miss one of her birthday parties since he wasn't able to get the weekend off, prompting him to start his own business. She started out putting stickers and stamps on envelopes as a child and worked as an Admin Assistant while she was a student. Officially she began working for A-1 Guaranteed in 2005, and is our Special Projects Manager. She has overseen setting up the company with new scheduling software, project management processes, company trainings, and IT items. Recently, she took on payroll processing and other HR duties as well. She graduated with Honors with an Associate Degree in Business while working with the company.
In October 2018, she married her high school sweetheart, Philip Sanders, who recently joined the A-1 Guaranteed team. She enjoys traveling to see the world with her husband and spending time with family and friends.
PHILIP SANDERS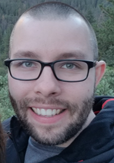 Philip is new to the HVAC industry. His background is mostly in Business Administration and Finance. Currently, Philip is attending a University for a Bachelor's degree in Business Management and Accounting. Prior to his employment with A-1 Guaranteed, he worked in the industrial distribution industry helping to direct vending operations. He holds a Certification as an ISO 9001:2015 Lead Auditor. Philip's background inspired us to hire him for his current position and his potential to help streamline and organize the daily administrative and operations of the office. He has expressed his willingness to learn everything there is to learn about the Heating and Air industry.
Philip was hired in September of 2018 as the Install Project Coordinator. In October of the same year, he married his high school sweetheart Kasey who is also employed with the company. Philip states that he was drawn to A-1 Guaranteed by their reputation as an honest, family owned and operated business as well as the impact they make on the communities they serve.
MATT HITESHEW

Matt has been in the HVAC trade with A-1 Guaranteed since 2005. He has grown up in this trade with a father, brother and uncles before him. He is NATE certified in Heat Install, AC Install, Heat Pump Install & Air Distribution.  Matt has also completed multiple Fujitsu training and is BPI Certified. Matt has also attended and completed Sales training in Texas.  He has been employed with A-1 Guaranteed since 2005. Matt is married with 3 young children.
Currently Matt is a Service Technician but has many years' experience in the Install Department. He loves solving people's heating and air conditioning repair problems and would be glad to help you solve yours!
CASEY KINNARD

Casey has been in the HVAC trade for over 22 years. He began working in the trade by working at his uncle's company. He worked there for 13 years before he began his employment with A-1 Guaranteed in 2009. He has certifications in Diamondback, Nate, Track Piping and Universal Refrigerants and Fujitsu Mini Split training and is BPI Certified. Casey has completed Title 24 Duct Installation, Standards, & Diagnostic testing. He has a daughter who is currently in college. Casey is the Install Foreman.
JOE BORRUSO

Joe has been in the HVAC trade for more than 25 years. He attended and graduated from Sequoia Institute.  He is a BPI Certified Building Analyst Professional and is Nate Certified in AC Install, Gas Furnace Service and Gas Furnace Install. He is a type II technician certified in Diamondback Installation & is a Certified Heat Exchanger Expert. In addition to these certifications, he is also a Checkme! Program Certified Technician for AC Diagnostic Testing & Duct Diagnostic Testing and has completed various Fujitsu training.
Joe has been employed with A-1 Guaranteed longer than any other co-worker beginning his partnership with A-1 Guaranteed in 2001. Joe is married with one daughter.  Joe has held multiple positions with the company and is currently in the Service Department, he knows so many positions that he was actually given a 'special' cape to wear to signify all of his knowledge in different positions. He got into the HVAC trade because he like working with his hands and the freedom of not being behind a desk.
LARRY WATERS

Larry has grown up around the HVAC trade. He is a second generation and one of three brothers to have embraced the HVAC trade. He has been in the HVAC business for 30 years. He graduated from Universal Technical Institute in 1982. He is a BPI Certified Home Analyst and NATE certified in AC Install, AC Service, Furnace Install, AC Install, Heat Pump Install & Service Install. He has been employed with A-1 Guaranteed since 2008. Larry is married with four children and two grandchildren.
Originally he was hired to expand our Service Department as the Service Manager which had grown leaps and bounds under his management. Larry devotes all of his time to being a Comfort Advisor, helping his customers build the ultimate comfort products for their homes.
KIRK SCHLICHTING

Kirk has been in the HVAC business since 2007, joining the A-1 Guaranteed team in October of 2014. He has been through multiple trainings to sharpen his skills. The reason Kirk got into this field is because he enjoys meeting people and through his honesty, dignity and respect wants to make sure his customers get the best overall value for their money. He is married with one child.
Kirk is a Comfort Advisor who strives to find comfort solutions for multiple types of homes. He considers himself a happy go lucky guy and we would have to agree with him!
DAVID HITESHEW

David has been dabbling in the HVAC field for over 20 years. He has worked with A-1 Guaranteed off and on throughout the lifetime of the company finally becoming a full time employee in March of 2014. He is a certified welder and has knowledge in multiple trades of construction safety.
David is currently our warehouse manager. He orders, stocks and delivers equipment and supplies for all aspects of jobs. He enjoys hunting and fishing.
NICK HITESHEW

Nick has been involved with the business since it began. As a young child he would help his father with multiple tasks such as helping on service/installs and fabrication of sheet metal and performing tasks when school was out. He would help in the warehouses and keep the shop cleaned up. He has attended college to be a Radiologist.
Nick has held multiple titles in the company including Administrative work, Warehouse and Install. Nick is our Solar/Engineering Tech. In his spare time, he enjoys working on his late grandfathers 1962 Studebaker Hawk, fishing, and bowling. He is happily married and enjoys spending time with his wife and two dogs.
DIANE OROZCO

Diane has worked in Customer Service for multiple years. Her background consists but is not limited to being a foreclosure counselor and assisting in accounting departments. Her career with A-1 Guaranteed began in 2010 and was the first time she had ever worked in this trade. She is bilingual in Spanish and is certified in Foreclosure Counseling and Residential lending.
Diane has 4 children and is a grandmother to 5 grandchildren. She is devoted to her family and their happiness. Diane has been our Install Admin in the past and is currently our Accounts Administrator & runs our Universal Savings Program.
ROGER RODRIGUEZ

Roger is new to the trade and hired straight out of HVAC tech school. He is universally EPA and OSHA certified. He began with the company in June of 2015. Roger has 8 years' experience as a warehouse & forklift driver.
He has a young son and has entered into this trade to provide a good future for the two of them. He is currently a Lead Installer.
MIRIAM COX


Miriam has always been in the construction/service industry not just for HVAC but also windows, siding and roofing. She has experience in Accounts payable and Dispatching. Miriam began her employment with us in May of 2017.
She has been in the Heating and Air Conditioning business since 2011. She has held the position of Service Dispatcher and is currently training on Window Sales. She considers herself a Weekend Explorer, Outdoor Enthusiast and is always planning her next adventure. Her co- explorer is her 5 year old son who enjoys being her co-pilot on her adventures.
ERIK GOMEZ


Erik recently graduated from Tech School and has certifications in EPA 608, 609, 410A Safety Certification and Green Technology Awareness. Prior to switching to the HVAC trade, he worked for many years at a Grocery Distributor, when the company closed down; he decided to learn a new trade which led him to Tech School He began his employment with A-1 Guaranteed in 2017. He helps coach Little League and has 2 kids. Erik is a Maintenance Technician.
JOSE CONTREROS-GARCIA


Jose recently graduated from High School in Napa. Prior to working at A-1 Guaranteed he worked in the hotel and resort business. He began his employment in the warehouse and has recently been promoted to the Install crew. He is looking forward to learning more about the Heating and Air Industry.
AUSTIN HITESHEW


Austin has been involved in the business since he was a baby often showing up in ads promoting A-1 Guaranteed. Many customers have watched him grow from that baby into a young man. He officially began working for A-1 Guaranteed in 2016 but as a child he would apply stickers to brochures and pack promotional bags. Prior to his employment with the company, he worked in the food industry. His first job as an A-1 Guaranteed paid employee was in the warehouse, where he was promoted to the Install crew.
JEFF SALDIVAR



Jeff was given the opportunity to work in the HVAC trade when he was only 19 years old. He had just had his first child. He began performing maintenance work on Commercial buildings on rooftop units. His career with A-1 Guaranteed began in 2016 as a Service Technician. Jeff is Universally EPA Certified to work with refrigerant and has completed Heat Exchanger Experts training.
Jeff is married with two daughters. He loves grilling and spending time with his family and friends. He is a Service Technician and does Sales.
COURTNEY SIM



Courtney's father is an HVAC Owner so she has grown up around it her whole life not to mention she has other family members involved in the trade. She began her career with A-1 Guaranteed in January of 2015 as a temporary worker. She proved herself as a value to the company and was hired on as a full-time worker. Courtney helps with multiple tasks within the company including handling permits, ensuring data quality, and has advanced as Assistant to the Special Projects Manager and Sales Department. She hopes to further her knowledge of marketing by getting her degree in the future.
KARI CLARK



Kari has been in the HVAC trade for over 10 years including at a HVAC Distributorship. She has been dispatching for over 20 years with such companies as the Army Corp of Engineers and Air Medical Service Company. She was fortunate enough to be a stay at home mom for 7 years prior to her employment with A-1 Guaranteed and states, 'you only get that time with your kids once'. She began working with us in March of 2018.
Kari is a single mother of 3 and enjoys spending her time with her children, sister and her boyfriend. She loves watching movies and any Journalism TV shows about true crime. She's an avid music lover and claims she can't go a day without it! Kari is our Service and Maintenance Dispatcher.
BRIAN GILLEN



Brian began his career in the HVAC field after his friend (and now, co-worker) Erik told him about A-1 Guaranteed. Prior to his employment with us, he was a Production Manager for a Commercial butcher house. He also served in the United States Marine Corp which is where he met his wife while she was also serving. He started with A-1 Guaranteed in January of 2018 beginning in the warehouse and quickly moved into the Install Department as an Installer, he is also experienced in Window installs.  Currently Brian is one of our Maintenance Technicians. He has been married over 18 years with '2 amazing kids, a son and a daughter'
MASON WOODRUFF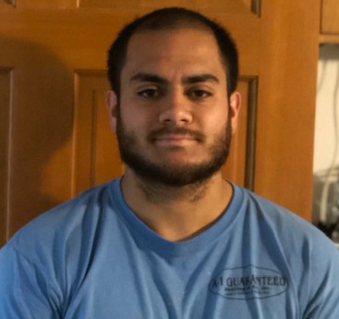 Mason has past experience as a plumbing apprentice. He began working for his uncle's plumbing company when he was only 15 years old. At 19 years of age, he began working for a plumbing supply company. He was interested in Heating and Air knowing his prior experience could be beneficial. Being from Vallejo since 2001, he often drove by the office and wondered how cool it would be to work here, so when he was browsing job postings, he saw an opening with A-1 Guaranteed and decided to apply. He was called for an interview and the rest, as they say, is history.
Mason joined A-1 Guaranteed in February of 2018. He has a forklift license and is currently employed in the warehouse and helping on various job sites. He enjoys boxing and lifting weights. He likes hanging out and enjoys watching PPV UFC fights and boxing.
ABRAHAM GUTIERREZ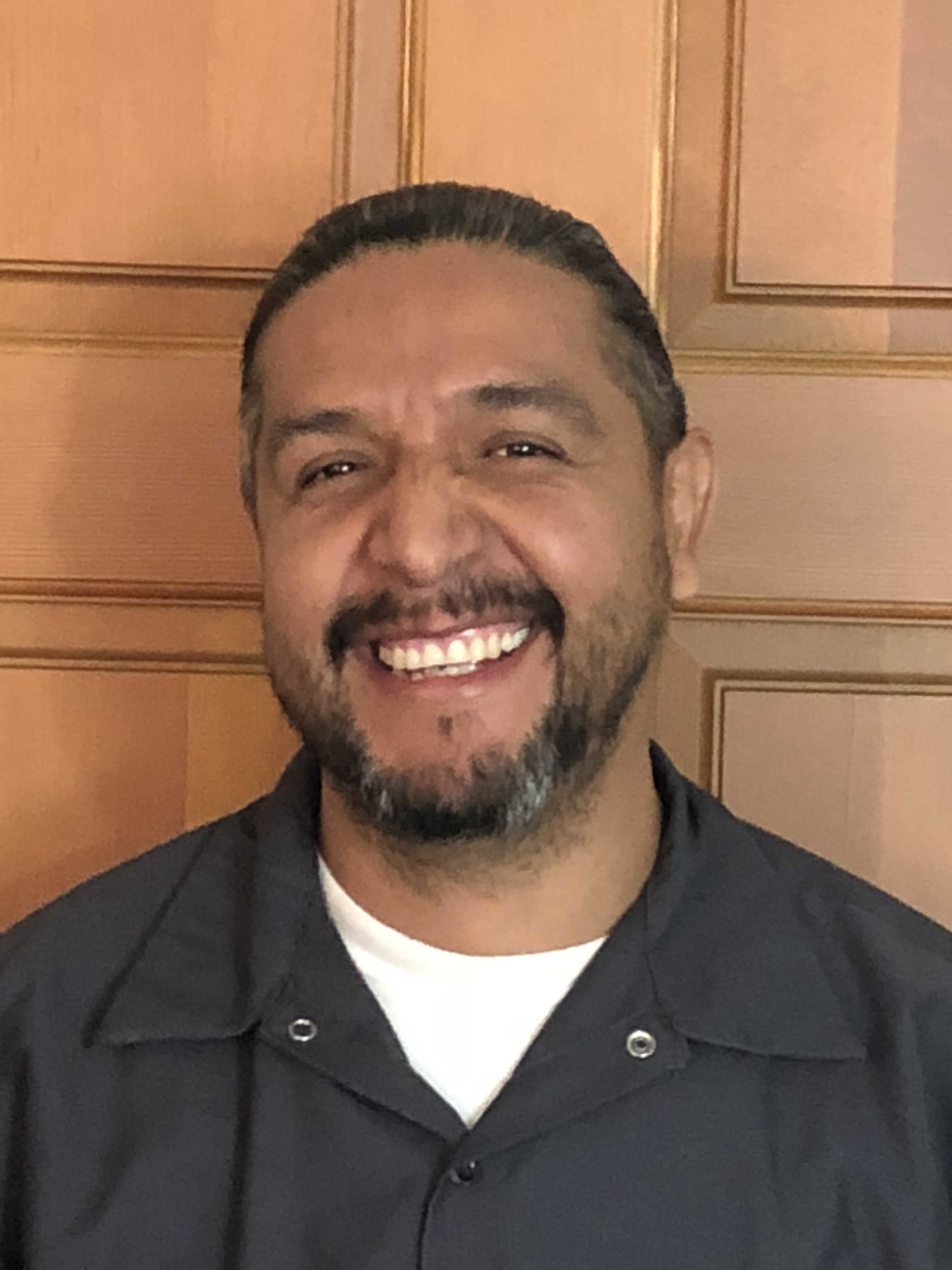 Abraham began in the HVAC trade in 2009. He had taken a class on Solar Panel installation and Electrical. He was then hired by a small company that wanted to make the move into the Solar market. That company also wanted him to learn about heating, air conditioning and insulation since that is where most of their business was coming from. Luckily for us, he had all of the right experience we were looking for. Abraham is EPA certified and has been with A-1 Guaranteed since May of 2018 as a Lead Installer.
JUAN RAMIREZ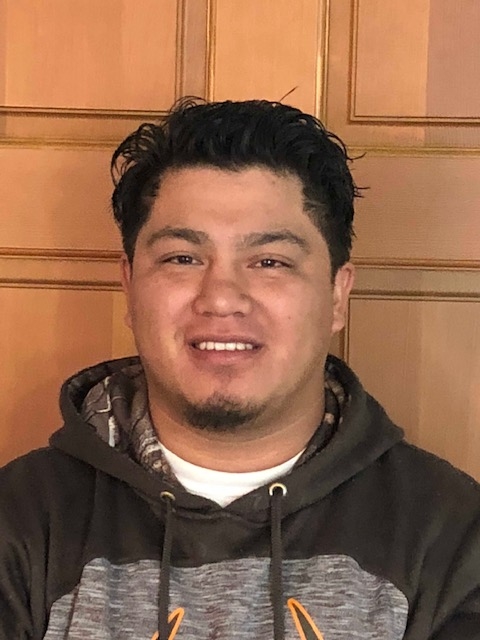 Juan was introduced into the HVAC trade by his uncle and decided he really liked it. He has been in the trade since about 2013. Juan is EPA certified and began working with our company in June of 2018. He is currently an Installer.
MANNY SERRANO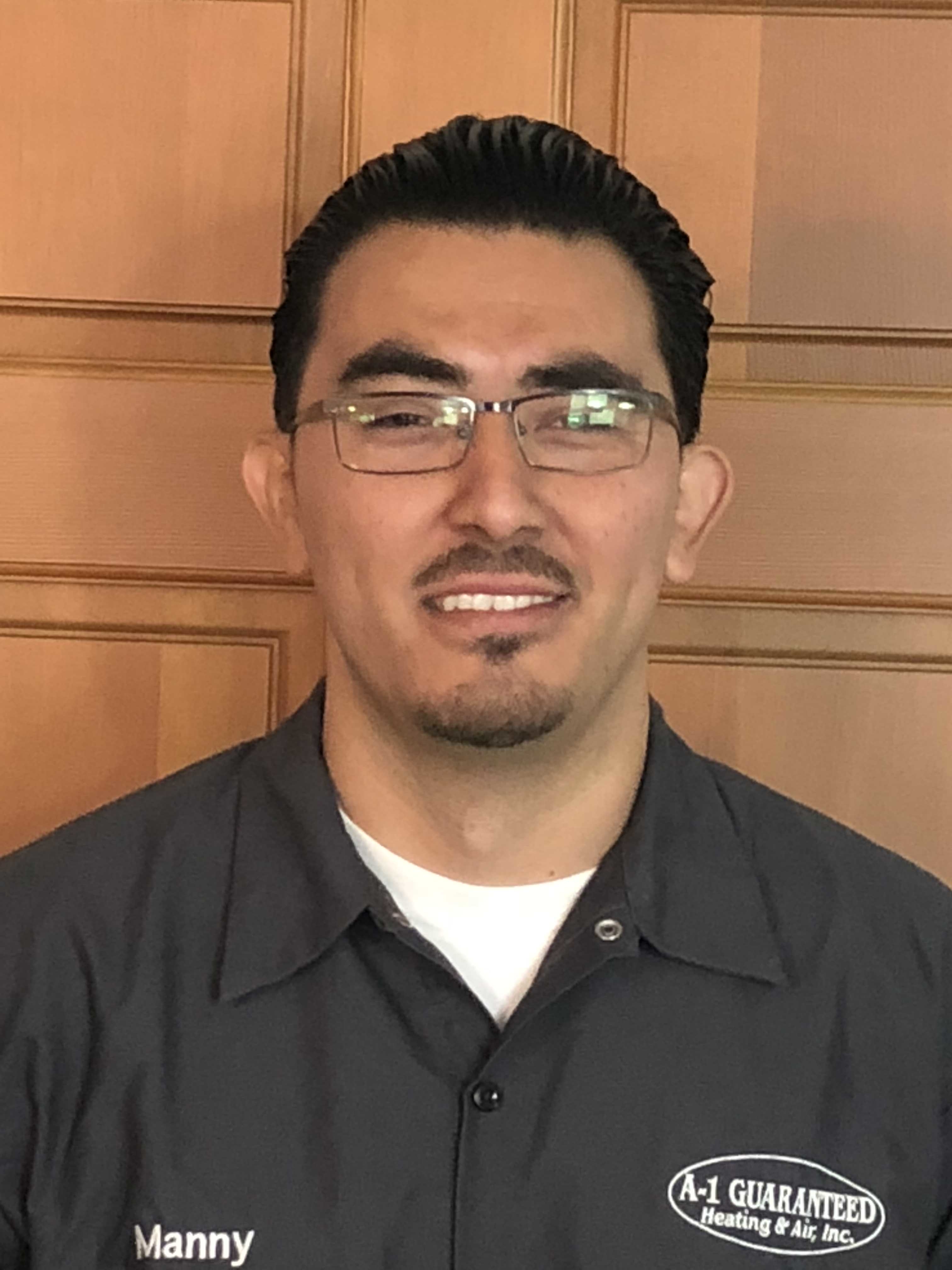 Manny states "I used to do insulation and when I was on a jobsite I saw another company doing HVAC. I talked to some of the guys that were installing the heating and air and thought it was very interesting that they not only did HVAC, but they knew electrical, plumbing, brazing and a lot of other things. It got me so interested that the same week, I applied to school where I took a 2-year course ever day after work" Manny has been in the HVAC field for 6 years now. He is EPA Universally Certified, Arial plate form, lock out/tag out and Trac Pipe Certified.
Manny joined A-1 Guaranteed in April of 2018 and is a Lead Installer. He is happily married with 3 kids, 1 boy and two girls. He states, "they are the love of my life".
CHRISTIAN LATIMORE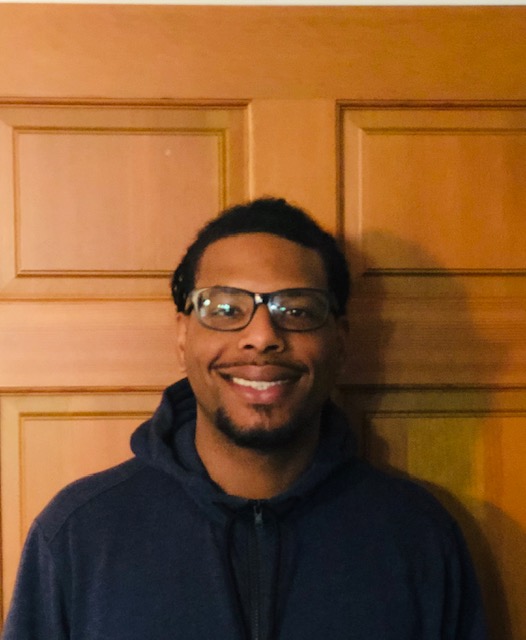 Christian felt he was working a lot of jobs that had no potential for his future and wanted to begin a career that would offer longevity. He decided to enroll in InterCoast College for their HVAC classes. Christian is EPA Certified and has received his HVAC certification upon graduation from the course, he is also First Aid & CPR-AED certified. Christian is currently single but is very family oriented. He states that he 'enjoys the simple things in life'. He began working as a Maintenance Technician with A-1 Guaranteed in December of 2018.
KAMRYNN JACKSON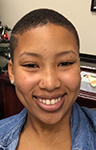 Kamrynn has never worked in the HVAC trade but was employed at a Home Warranty Company in the past and was exposed to customers having to have their heating and air replaced. She was hired as Receptionist and currently Schedules/Dispatches the Service and Sales Departments. She also assists the Install department and is CPR Certified.
She has a beautiful little girl that she says is 'such a joy' to her. Her future plans include going to business school and one day to become a Businessowner herself. Although working in an HVAC environment wasn't her first choice of career when she applied, she says she has learned so much about it and looks forward to using that knowledge when she owns her own home.
GLEN WAIT


Glen was a Warehouse Supervisor for the last 13 years in Napa. When the company he worked for sold the Warehouse portion of its business, he found an ad for the same position with A-1 Guaranteed online and applied. He was contacted for an interview with the owner which followed up with second interview. Glen was hired in July of 2019 in the Warehouse. In the past, Glen has also worked in the Direct Mail Industry Service for 35 Years holding multiple positions including Supervisor. He is Forklift Certified, USPS Mail piece Quality Control Specialist Certified, Microsoft Office Suite Certified and has been trained in the U.S. Army for 6 years.
Glen has been given the task of setting up and organizing the inventory of the Warehouse and ordering equipment. Although, he has much experience in warehouse work, he is learning about the HVAC industry and states that, "HVAC is a new and interesting opportunity". Glen is married with two sons and two grandsons.
contact us today!
Awards & Certificates
Better Business Bureau Honor Roll Member for 21 Years Running
Energy Upgrade Participating Contractor
Trane Award for Superior Installation and Service
Voted Best Heating/Cooling Company for 12 years by Readers of The Vallejo Times Herald
Vallejo Schools V.I.P. Award for Partners in Education
Vallejo Little League for Support and Generosity
Bay Area Certified Green Business
Employee Support of the Guard & Reserve by Office of the Secretary of Defense
Energy Efficiency Award by Energy Upgrade California
Memberships
Chambers of Commerce: State of California, City of Vallejo, and City of American Canyon
League of California Homeowners
Electric & Gas Industries Association
Air Conditioning Contractors of America
Napa-Solano Builders Exchange
Better Business Bureau
Safety Services Company
A-1 Guaranteed Heating & Air Conditioning
1768 Broadway St. Vallejo, CA 94589