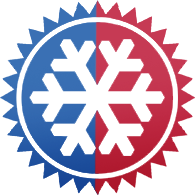 Sales

Service

Installation

A-1 Guaranteed is a family-owned and operated business that serves Solano, Napa, and Contra Costa Counties with Heating and Air Conditioning, Solar, Tankless Water Heaters, Windows, Insulation and/ or Duct Replacement needs. As one of the premier service businesses in the area, we have helped thousands of satisfied, loyal customers improve the energy efficiency of their homes and offices.


Since A-1 Guaranteed began as a business, we have grown to be one of the most trusted HVAC service businesses i n the areas of Solana, Napa, and Contra Costa Counties. We have gained experience and knowledge from putting our name on thousands of installations and repairs. and our customers gain from our working knowledge of the latest technology in heating and air conditioning.
We work to provide service to our customers.
Looking after the best interests of our customers in a professional and fair manner is what sets us apart from other businesses in the industry. We pledge to always be courteous, fair, thorough, and professional in every service we provide.
Why Choose A-1Guaranteed? Our Reputation Speaks for Itself